Coaching involves one hour sessions focused around empowering you to create your vision in a range of life areas including health, personal development, sport and career.
Angela is an ICF Accredited Coach, and specialises in the areas of resilience, health, self-care and personal development coaching. Sarah and Angela are experienced motivational interviewers who use a future focused process of inquiry and personal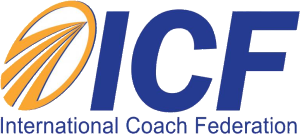 discovery to assist clients in building their own levels of self-awareness and responsibility leading to a speedier achievement of action oriented goals.
Personal Development Coaching
Personal and career development through coaching assists people to clarify purpose, self belief and increase self confidence by identifying and breaking down barriers to growth and success.  Based on a collaborative approach, coaching will assist you to ignite your potential as you build on existing skills, identify new strategies and abilities and maximize your strengths to reach new levels of achievement, satisfaction and balance in life.
Health Coaching
Health coaching supports and helps you to change unhealthy lifestyle behaviours. This involves working collaboratively to facilitate healthy lifestyle changes using evidence based behavioural methods. The goal of health coaching is to move from "where you are now" to "where you want to be or envision yourself to be". The coaching process guides and supports you in developing action orientated goals related to your own personal needs. Health coaching can help to reduce perceived barriers to participation and engagement, sustain behaviour change, achieve and maintain health goals and improve your overall health and personal effectiveness.
Clarify your definition of success
Define your values, your motivations and resulting behaviours
Manage challenging life transitions
Inspire passion for your work or business
Create a balanced and well paced life
Establish and achieve goals in areas of personal growth, health, sport, relationships, career and finances.
Motivate daily action and consistent movement in the direction of goals
Prioritise your own intentional and active self-care and personal development plans
Fees
The fee is $140 per session. Sessions are 1 hour in length. Double sessions are available on request. Medicare rebate available. We accept credit and debit cards, cheques and cash and full payment is required at the time of consultation. Please Note: We have the "Mediclear" system available at the Eastwood Practice which means clients can pay the full amount on the day and be reimbursed the Medicare rebate on that day into their cheque or savings account.
Cancellations and Missed Appointments
The scheduled appointment time is reserved for you. If you miss an appointment, or you cancel with less than 24 hours notice, you will be billed a $50 cancellation fee. Medicare does not cover payment for missed appointments.
Doctor's Referral
Angela and Sarah are recognised Accredited Mental Health Social Workers, registered with Medicare and have provider numbers. This means you are able to apply the Medicare rebate to the session fee.
When you obtain a referral from a GP, Medicare covers most of your fee ($74.80) with the exception of a $65.20 gap payment. Medicare's "Better Access to Mental Health Care" scheme provides this rebate for up to 10 sessions per calendar year.
Click here to find out how to get a Medicare referral from your GP.