TEAM RESILIENCE CASE STUDY – Adelaide 36ers
The Adelaide 36ers NBL Basketball Team use Angela Powell from Live Well to provide Resilience Coaching to the team and their support personnel.  Her role with the 36ers as a Resilience & Performance Coach enables her to utilise a variety of tools to help build their resilience in individual & team sessions.
Angela facilitates workshops with the team and corporate arm of the organisation which also includes the Titanium Arena staff.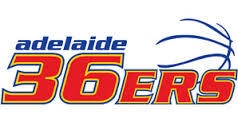 "Angela is a charismatic, inspiring speaker and performance coach who fulfills a critical role in our support team. She is an effective and engaging communicator and has made all the positive difference to the resilience of our players and the 36ers overall. I give my highest recommendation to Angela Powell as a speaker, workshop facilitator and coach".

Joey Wright

Player health and wellbeing are an important component of resilience in sport. Live Well are able to arrange targeted workshops through their affiliations with internationally recognised StopConcussions (Canada & USA).
StopConcussions is a concussion / neurotrauma educational and awareness platform for all sports, to address concussions in sports. It is an educational portal that players, parents, coaches, and officials can visit to seek information regarding concussions, with the goal of becoming more aware and ultimately safer individuals in their respective sports. StopConcussions.com has sport specific programs to help change the mindset of the sport, not the game.
If you are interested in learning more about concussion management and player wellbeing more information can be found at: www.stopconcussions.com