Counselling offers a variety of positive benefits which ultimately contribute to your health and well-being. Exploring your thoughts with a professional in a safe, caring and confidential environment gives you the opportunity to organise your thoughts and feelings in a productive way.
Live Well Counselling is run by two qualified practitioners who have expertise in a variety of fields.  Appointments are available outside of business hours to ensure you receive the help you need, at a time that suits you.  Each practitioner works from a separate location.  If you have any further questions, please don't hesitate to contact us.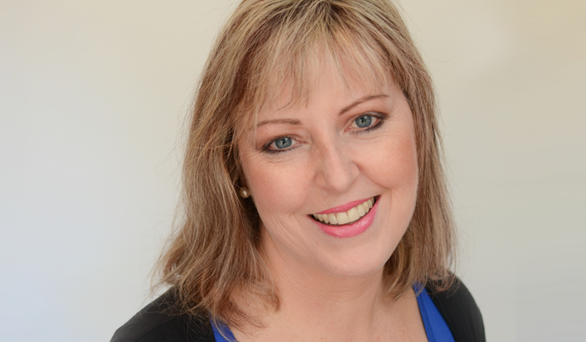 Angela Powell
BA, BSW, MSc, MAASW (Acc), AMHSW
Accredited Mental Health Social Worker
Counsellor & Coach
Angela possesses over 24 years of clinical experience where she has provided counselling in a range of health care and helping settings. She is genuine and passionate about the empowerment of others and assisting people to reach their full potential in life.  Areas of expertise include trauma, sexual violence, grief and loss, vicarious trauma and compassion fatigue management, resilience, workplace well-being, healthy relationships, women's health, anxiety and depression.
Angela teaches at the University of South Australia in the School of Psychology, Social Work and Social Policy and holds extensive professional qualifications. She combines these professional qualifications with the best resources and recent research available to ensure you receive the highest quality of services that meet your specific needs. Angela will assist you to identify and develop strategies that will help you to overcome any challenges you may be facing so you may achieve optimal well-being.
Eastwood Practice
Evening & Saturday appointments available
Ph: (08) 8271 1827 | Mobile: 0423 585 096
Sarah Cooper
BA, BSW, MCMF
Accredited Mental Health Social Worker & Counsellor
Sarah has over 15 years experience practicing in the helping professions. With a focus on women's wellbeing, she is passionate in assisting people to overcome obstacles and achieve wellness and balance their lives.
Her focus is on empowering others and helping them to prioritise their goals in order to live the most rich and meaningful life they can. Specialising in working with survivors of sexual assault, she also offer counselling in loss and grief, anxiety and depression, healthy relationships and women's wellbeing.
Sarah also has extensive experience in counselling with teenagers in the areas of loss and grief, trauma, anxiety and healthy body image.
Plympton Practice
Evening & Saturday appointments available
Mobile: 0422 045 842
Email: sarah@livewellcounselling.com.au
Need a Medicare Referral?